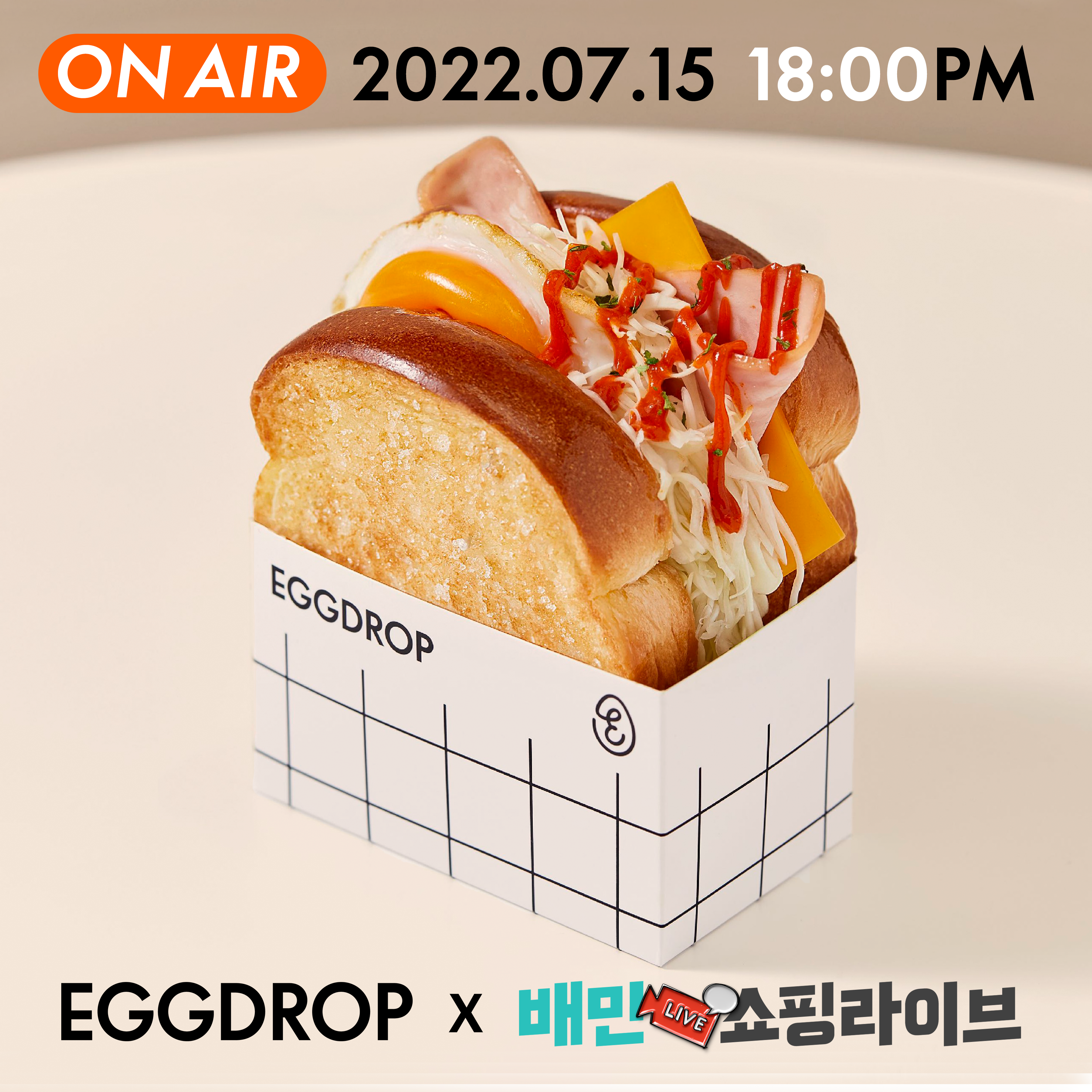 Eggdrop, a premium sandwich affiliate brand, will broadcast live through Baedal Minjok (hereinafter referred to as Baemin) to promote new products and promote sales.
Baemin Shopping Live, also called 'Baeshora', is a service that allows you to view food live and directly purchase it. You can directly enter the Shopping Live section from the main home of the Baemin app.
Egg Drop Baemin Shopping Live, which will be held from 18:00 on July 15th, introduces Egg Drop's new products 'Ham and Cheese Street Toast', 'Abo Bacon Street Toast', and 'Cheese Bulgogi Street Toast'. 'Street Toast', a live broadcast product, is a product that reinterprets the familiar street toast with Eggdrop's unique sensibility and taste combination.
The broadcast provides a discount coupon that can only be received within one hour of the live broadcast. The Egg Drop Menu is a 5,000 won discount coupon that can be used for purchases of 17,500 won or more, and a 7,000 won discount coupon that can be used for 35,000 won purchases. This coupon can be used from the start of the broadcast until July 17.
Eggdrop plans to add fun to the broadcast with various configurations such as ASMR, cooking games, quiz events, and purchase verification events, along with mukbangs on street toast. Buyers who participate in the quiz event held in the live broadcast will receive a 3,000 won Baemin coupon through a lottery, and at the purchase verification event, 5 egg drop purchase certified customers will receive an egg drop 30,000 won gift certificate.